Buy or Lease A New Chevy SUV in Ashdown, AR
When searching for your next SUV in the De Queen area, you are certainly looking for a reliable and capable vehicle. Nashville area shoppers want durability, space, and comfort in a new SUV purchase, and the models available in Chevy's new SUV lineup hit all these points. Despite their varying sizes, power, and passenger capacity, Chevrolet SUVs are affordable, reliable, and diverse enough to appeal to a variety of shoppers in Texarkana.
Explore Our New Chevy SUV Inventory
Every customer at Gregg Orr Extreme Chevrolet is looking for something special in a new SUV purchase. Our sales professionals will work with you to determine exactly what that is and which of our Chevy SUV models can provide it.
Chevrolet Trax: As the smallest SUV in Chevy's lineup, the Trax excels in providing cost-saving fuel efficiency and fast-paced agility. Able to squeeze into small spaces, the Chevy Trax is great for business professionals in Lewisville or commuting college students.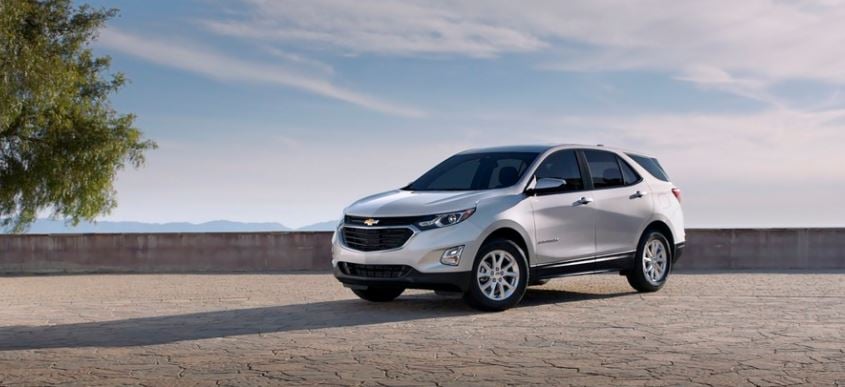 Chevrolet Trailblazer: This SUV has been brought back to Chevy's SUV lineup, but it is a mere shadow of its former self. Complete with an all-new look and two-tone color scheme, the Trailblazer is making a name for itself once more.
Chevrolet Equinox: This mid-size SUV perfectly blends fuel efficiency, comfortable seating, and plenty of cargo space for the perfect trifecta of amenities. Its moderate price and standard all-wheel drive are also beneficial features.
Chevrolet Blazer: Chevrolet brought back another favorite from years past in its Blazer SUV, and buyers are loving it. Showing off a sporty style, this SUV completes its personality with athletic handling, too. It can also tow up to 4,500 pounds.
Chevrolet Traverse: Seating for up to eight passengers comes naturally to the spacious and practical Chevy Traverse. This SUV can tow up to 5,000 pounds and is quite affordable, which are some of its best attributes.
Chevrolet Tahoe: As one of Chevy's most popular SUV models, the Tahoe is both spacious and powerful. It features a Duramax® diesel engine and a towing capacity of up to 7,900 pounds, while still maintaining seating for nine passengers and 122 cubic feet of cargo space.
Chevrolet Suburban: Those that pressed for maximum passenger and cargo capacity will find it in this SUV. Seating up to nine passengers, the Suburban extends its cargo area to 144.7 cubic feet.
Test Drive A Chevy SUV in Ashdown, AR
To see these fantastic vehicles up close, make an appointment to come in and take a few test drives today!